2018 /2019
A year in Review and What's Ahead
Reading time: 5 minutes
2018 - The Year of Dreams Coming True
2018 has been a year when we have had the honor to tick dream after dream off as achieved. We're going to work hard for an even more fabulous 2019. Here's what's ahead!
A note from the CEO
What a fantastic year!
2018 has really gone beyond our wildest expectations. When we started Swiftcourt 5 years ago, we could only dream about how the future would be, and now when we're finally here after 5 long years of ups and downs, I have to pinch myself to realise what we've been able to create.
We started off the year by moving to our first real office space. Our own office, one of those things we once dreamt of and that now is a reality. This is not in any way a small milestone, but really something that most entrepreneurs are really proud of. And so are we! :)
That's one dream that we have crossed of the list.
Another dream that a founding team has when they embark on their entrepreneurial endeavours, is to build a strong and talented team and to onboard dedicated people as colleagues and friends. And so we have! :)
The team has grown from the original 3, to now consisting of 7 fantastic team players. Sofia joined us during spring as Growth Manager and has contributed in a way that not even she could predict. Soon after, Richard and Hampus joined our tech team as junior front- and backend-developers and to see them grow in their roles has been a true honor. Last but not least, Jakub joined as Lead Developer from Boozt after the summer and his ambition, professionalism and high speed deliveries have helped us move faster and with more dedication in our product development than ever before. I also have to mention and thank Cristina, our marketing intern, who has helped Sofia in her work all winter and spread joy and laugh at the office, thank you.
At the beginning of this year, we put up some goals to work towards, and at that point in time, we thought of them as quiet far-fetched. But, together as a team, we've been able to crush every single goal that we had. So here it follows, this year in numbers:
We've helped buyers and sellers sign over 35 000 contracts
We've launched our service with Blocket in Sweden
And we've closed a €1M investment from Collector Ventures
Now, we're so proud of what we've accomplished and so hungry for what to come next. We'll step right into the new year, with three more partnerships on three new markets. We're expanding our existing partnerships building new functionality and services and we're estimating to sign over 100 000 contracts next year. This also means, that our team will grow even more in numbers, and we're going to need to move to a new office.
Pinch, pinch, pinch. I'm awake, but yet I'm dreaming. I want to send my regards to all partners, customers, users and people we've met along the way for all your support and belief. It's every little moment of joy and excitement, that counts.
Merry Christmas!
Johan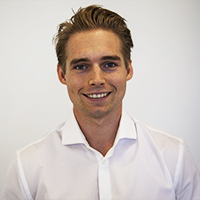 Johan Hedén Hultren
CEO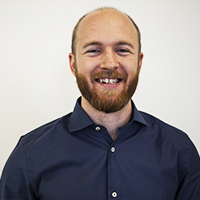 Hampus - CTO
Over the years the main part of our focus has been on proof of concept and experimentation. In 2019 we're finally getting to launch the result of this on a bigger scale, and I'm looking forward to the new challenges that come with that, from expanding our platform to new markets to building a strong team.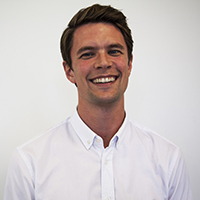 Kristoffer - CPO
It really has been an exciting year for Swiftcourt. Together with our partners, we have launched a bunch of new features and integrations in our ambition to make difficult transactions simple. We have also continouesly polished and improved the user experience. Now I'm both proud and greatful for all amazing reviews you are giviing us. It triggers all of us to continue our hard work and strive towards our vision; to build the very best platform for private transactions!
And, naturally, we are not nearly satiisfied. In the upcoming year we will start working on a brand new version of our product. The goal is to further increase user friendliness, cater for mobile users and incorporate even more services to make every part of a complex transaction simple. Hopefully our users will be as excited as we are now when we look at the sketches!
Happy new year!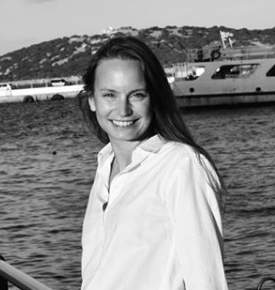 Sofia - Growth Manager
2018 has been an amazing year, where we've seen so much movement on all fronts from our product, to how we work, to our team. For me, 2019 is the year where we get the chance to turn all of these things into something great. We're launching a bunch of new tools and partnerships that I think are going to be a great help to our users.
On top of that a big focus for us will be to improve the mobile experience. In my mind, you should definitely be able to buy and sell your things with a secure purchase contract straight from your mobile without even worrying about it, so in 2019 I'm looking forward to be part of identifying that experience. We've been able to increase the amount of people signing our contracts with over 200% on some contracts, and I think we're set for achieving that and a lot more in 2019.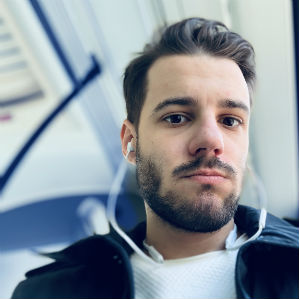 Jakub - Lead Devleoper
I'm really grateful to be a part of an organization that is growing at such a fast pace. Working with a team of amazing people, developing such a great product is what I think will be great in 2019!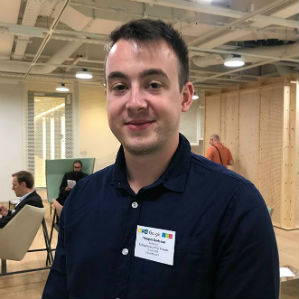 Hampus K - Junior Developer
I'm looking forward to all the new things I will learn in 2019. It will be interesting to follow our journey as we expand. :)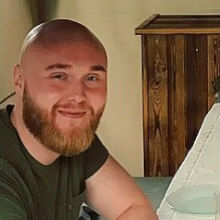 Richard - Junior Developer
My time at Swiftcourt has been fantastic so far and it feels very good to know that we will work with new and exciting projects the coming year, both for my own development but also as a company.