Complete Guide on How to Buy a Used Car from a Private Seller
03 February 2022
Reading time: 5 min
Buying a used car is not an easy process.
It's important to know what you are getting into, especially if it's your first time buying a car here.If you don't have the right information or knowledge, you may end up paying more money than necessary for your care purchase. You could also get scammed by dishonest sellers who take advantage of unknowing buyers.
We created this guide to provide you with all the information you need when purchasing your next car.
Our goal is that you can make smarter decisions and avoid any unnecessary fees or headaches involved with buying a vehicle.
Here's what you'll learn reading this:
How to set a car budget that you can afford
How to find the right used car
A list of options where to buy a used car
Understand quality insurance documents
Test drive and car inspection tips
Making the deal and completing the paperwork
Let's get to it.
Set a Car-Buying Budget You Can Afford
If you buy a car for the first time, it is important to consider how much money you have budgeted.
There are often many unexpected fees when buying and owning a vehicle that can add up very quickly if you're not careful - especially on your monthly budget!
It's best to figure out what price range works with your financial situation before beginning this process. You should also decide whether or not you'd like new or used, as well.
If savings are more of an incentive than luxury features (which most people will find true), then perhaps purchasing second-hand would be preferable and more sustainable:
Some older models have better fuel efficiency,
You aren't fueling excessive and unsustainable factory practices
And you reduce, reuse and recycle.
However, if the quality is most important to you, then buying new may be ideal.
Either way, make sure that whatever option has been chosen matches within your budget!
By planning ahead for the potential expenses while setting a budget, picking out a used car that fits into that number becomes much easier.
Find the Right Used Car
Finding the right used car has a lot to do with your needs. For instance, if you need a car specifically for commuting to work every day, then finding one with good gas mileage might be very important.
If your commute will require frequent driving at night or in inclement weather conditions, having a reliable set of headlights and windshield wipers is another must-have feature on any used ride that you're considering purchasing.
Likewise, if you have children who'll soon be going off to college – or even kindergarten – choosing an affordable model with enough room in the backseat can make all the difference when they start bringing home their friends after school.
It's worth it to sit down and think about why you need a car, it might be a very basic thing to do, but it can save you from having temptations to buy something that you don't really need.
If you're on the highway for 80% of your driving time, why would you need a mountain Jeep car?
You get our point.
Thinking about what car fulfills your daily needs prevents you from overspending or going for the wrong choice of cars.
Decide Where to Buy a Used Car
Now that you know how much money is available for spending and what type of car you want, it's time to buy a car!
There are many places where one can buy a used car. Everything from:
Classic dealerships,
Marketplaces,
To small shops or other individuals.
However, not all of them should be considered equally when deciding where to buy your vehicle.
A dealership usually provides the best warranty and overall quality guarantee because they have extensive knowledge about their products - both new and second-hand - which makes driving off with the keys after purchase more satisfying than if bought elsewhere!
But let's go through each option in detail.
Professional dealerships
Franchised New Car Dealers
When buying a used car, the best option is usually to buy it from a franchised new car dealer.
There are many reasons for this: most dealerships have good quality cars that they want you to buy; if something does go wrong with your purchase within one year of purchasing or four years after (depending on whether or not there was an extra warranty), then the dealership will fix any problems without quibbling over what's covered and who pays.
They can also provide advice about which model would suit you well based on how much money you wish to spend and the features you need.
Here is a list of franchised new car dealers you can check:
Independent Used Car Dealers
It is advisable to buy a used car from an independent dealer. Buyers should not be discouraged by the fact that most of these dealers are large companies with multiple branches all over the world, they can still offer impeccable service and professionalism in their approach to buying your next used car.
Being part of a larger company means if there are any issues with the purchase you will have access to more than one branch for assistance or repairs - often at no extra cost!
This kind of support is especially important when purchasing something as expensive as a new or used car.
All reputable dealerships will provide guarantees on their vehicles which usually protect buyers against breakdowns within certain time limits (usually between three months and two years where it was purchased).
You should look up used car dealerships in your area, compare prices and benefits.
Peer 2 peer second-hand car sales
Marketplace Websites
If you buy from a private seller rather than a dealer, your best option is to use one of the marketplace websites.
These work in a similar way to eBay: there are many different sellers selling used cars and you can buy directly from them without going through any middlemen.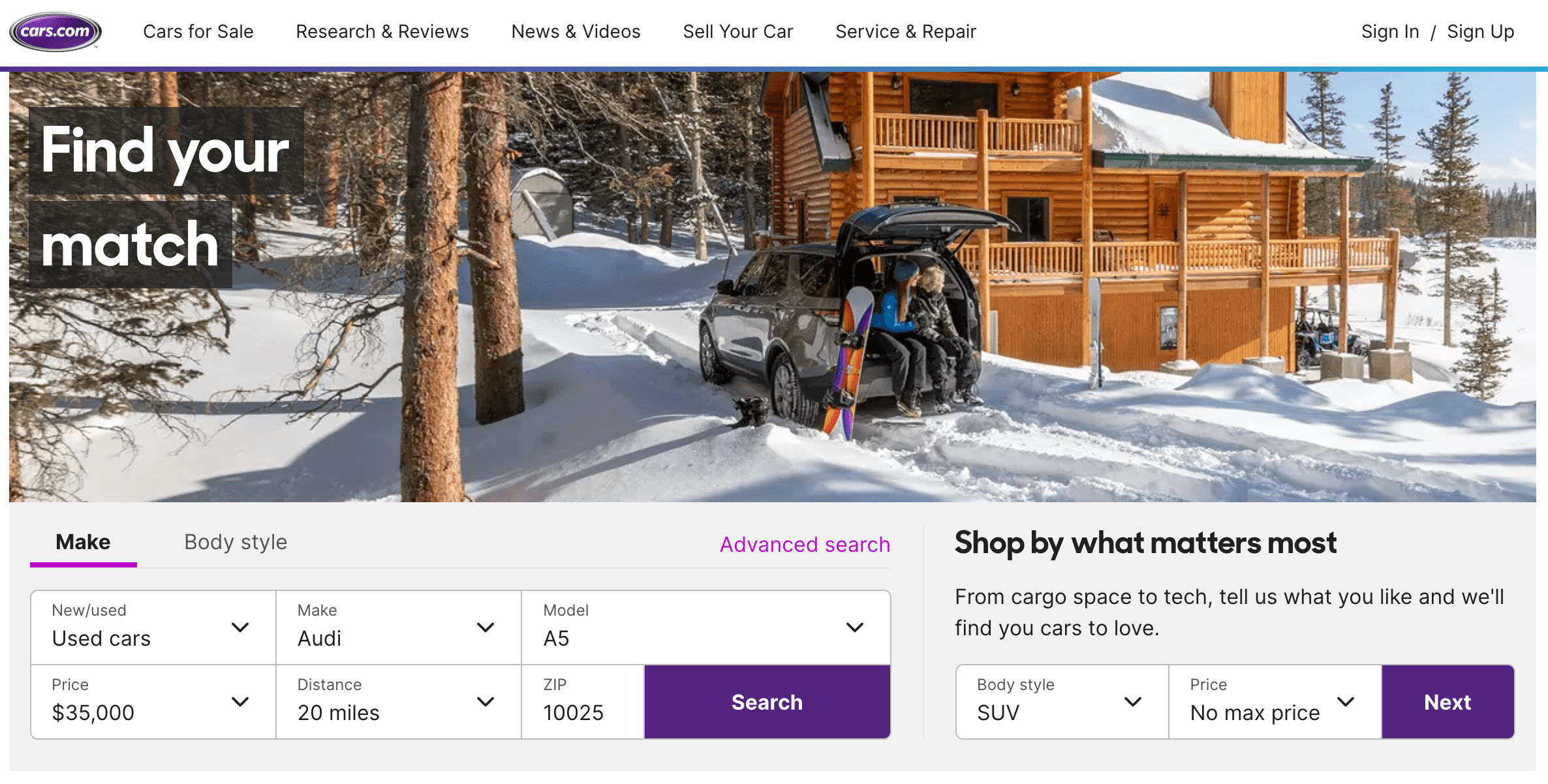 You will need an account for some sites, so it's worth checking out their terms and conditions before signing up if this would be something that interests you.
Each country has its own popular and trustworthy online car sale marketplace, you should look up which one is popular in yours.
For instance, AutoTrade is popular in the US while Mobile.de is the most popular in Germany.
When buying privately from a marketplace website, it is important to ask yourself why the car was sold by its former owner.
It could be because they needed a bigger car for their family, or it was too expensive to buy an MOT and insure when the seller had bought the car in another country (for example).
This might make you feel more confident about buying from them since there are no hidden issues with the purchase that only become apparent once you have bought the car.
Private-Party Sellers
If you're searching for the best bargain, it's more likely to come from a private seller than a dealer.
Private sellers are usually trying to sell an old car so they can buy a new one.
If you would like to save money and already know what kind of used car you want, consider buying directly from a private-party seller.
A private-party seller can be:
Your neighbor
A friend
A relative
Someone posted on Facebook's marketplace
A colleague
Etc
Buying a used car from a private seller means that you don't have the backing of a reputable dealership. Your purchase is made based on the agreement you have with the seller.
To make your transaction safer when buying from a private seller, we recommend you issue a contract using Swiftcourt digital contract service.
Swiftcourt provides legal documents to help you make a safe purchase.
To use it, the seller simply visits Swiftcourt's website, creates a contract, and enters your contact details along with his/her own name and address.
The two of you can chat on the marketplace app, WhatsApp, or email to answer any questions about the car for sale.
If everything runs smoothly between the two of you, the seller will sign and date your contract to make it official.
You can then print out this digital document for safekeeping in case further proof is needed later on.
Check Roadworthiness Certification
A car roadworthiness certification shows that the car has been inspected and is roadworthy.
This means it does not have any parts broken or defective and meets the recognized engineering principles.
A roadworthy inspection covers the major safety-related items, including:
Seats and seat belts
Exhaust and Emission controls
Wheels and tires
Steering, suspension, and braking systems
Lamps and reflectors
Windscreen, and windows including front windscreen wipers and washers
The structure of the vehicle itself
Safety-related items on the body, chassis, or engine
Roadworthiness certification serves as a vehicle inspection to ensure everything on the car works properly if you buy a used car from a dealer or a private seller.
Why do you need inspection certificates? Because things often break down after this test.
You can't buy a used car without passing these inspections, but you do not have to go through them if the previous owner has already done it.
Test Drive & Inspect the Used Car
Let's get to the nitty-gritty now if we assume that you've decided on your budget, picked the car model that fulfills your needs.
Test driving the car is the next logical step.
Learn from test driving & inspection
We recommend that you do this in a place with an open road, not in your local parking lot or residential area.
If possible, bring along someone who knows cars well and can give advice about what to look for when buying a used car - they'll often see things you won't notice until it's too late.
It's even worth it to hire a mechanic for a couple of hours to join the inspection and test the used car.
A mechanic might charge around $120 but that's a small price to pay for peace of mind.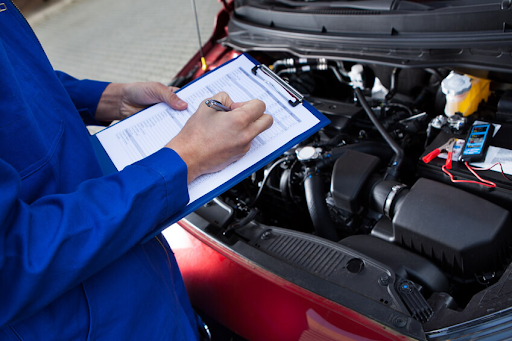 Make sure there are no warning lights on (check whether they go off by switching on ignition).
If everything feels right then it might be worth having the mechanic check out under the hood too - this is more likely if something seems amiss.
Get a vehicle history report
A vehicle history report will give you a better idea of the car's past and how much it has been used.
This can be especially helpful to determine whether or not there might have been any accidents; this is something that should definitely make you reconsider buying a car because it could mean costly repairs down the line, if at all possible.
Ask for a vehicle history report with lots of information, such as accident records and recall notices, even if some details are incomplete.
A history report is among the top things to keep in mind when buying a car. Keep it at the top of your list.
Make a Deal and Complete the Paperwork
Now it's time to sit down and make a deal with the seller.
This is where you will get all of the important paperwork that needs to be completed by each party, including things like:
Transfer agreements
Certificates of ownership
Vehicle registration forms
And temporary license plates for driving your car home while waiting on permanent ones.
This step is all about making a secure transaction. The safest way to make sure you're on the right side is through Swiftcourt.
Using Swiftcourt digital contracts allows you and the seller to:
Co-edit the contract online together
Sign digitally on your computer or phone and obtain a signing certificate
Secure payments to make sure the seller receives the payment and the buyer gets the car
Lastly, right after making the purchase safely, you'll need to register your new vehicle.
Conclusion
Buying a used car can be a lot of stress and headache, making sure your purchase is safe and secure is half of the job.
Use the Swiftcourt car contracts and purchase agreements to make your purchase quickly and easily online.
All the contracts we offer are quality assured by experts in the field.
Our main goal is to make your purchase of a used car easier, faster, and safer!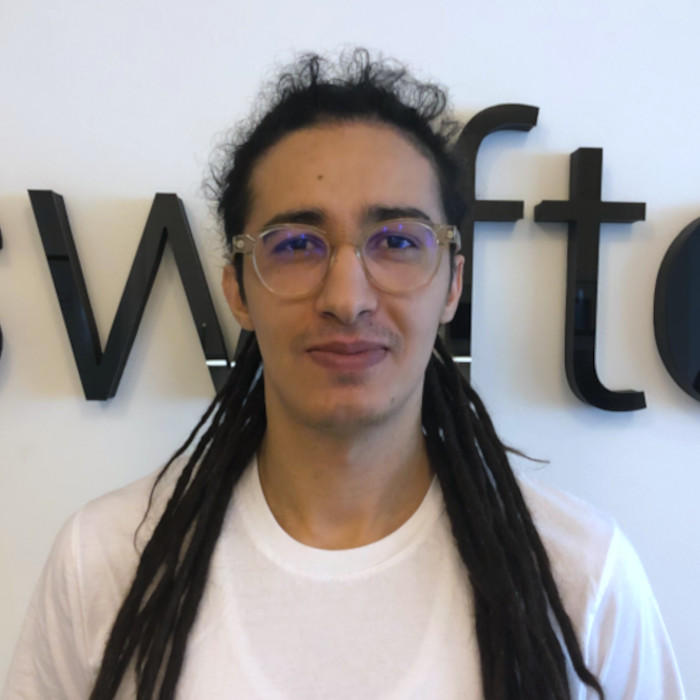 Published by
Akram Krayem