Are You Our Next Disruptor?
We're changing how people across the world are buying and selling online. Get in on the journey!
We make peer to peer transactions easy
From arbitration services to payment solutions – the twists and turns on our journey have been many, but our goal has remained the same: We want to make it as easy for you to buy something directly from your neighbor as it would be if you turned to your closest retailer or online store.
Now we're helping
Not bad for a small start-up from Lund, Sweden, huh? But we want more! Ahead of our international expansion to Southern Europe and South America (we try to go where the sun goes..) we are looking for YOU! Do you have a passion for fintech and e-commerce? Are you the first of your friends and family to pick up new ideas? Do you believe in the impossible? Join us now.
6 reasons why you should join us from the get-go
1


We reward drive, results and ambition more than experience

Are you tired of the standard promotion ladders? So are we! At Swiftcourt it's never difficult to get to the top as long as you have the drive and results to get you there. No matter if you're 16 or 60.
2


Make your mark

Worried of disappearing among a sea of desks and people? Not here! At Swiftcourt we value every colleague's contribution. We only hire roles that will be able to directly see the effects of their work on our business. Here you get the chance to take charge of our product, your role and you're future from day 1.
3


Challenge banks, insurance providers and commerce

Get in on the action. How people buy and sell from each other hasn't changed in over 20 years. Until now.
4


Peace of mind with minimal hierarchy and speedy dev

If we declare a 2-week sprint, that's exactly what we mean. 2 weeks are about the time we need to develop a new feature, from start to finish. At Swiftcourt every team member makes a tangible contribution to our product – with fast decisions and even faster development.
5


Put start-up experience on your CV

Ever seen a job ad looking for someone with an "entrepreneurial spirit"? That's because working in a startup is like working nowhere else. It requires ownership of your delivery, a big dose of innovative problem solving, and creative solutions. At Swiftcourt you'll get to experience plenty of all, and it'll take you a long way.
6


Have fun at work!

Join an amazing team that likes to have fun. Best of all? We banned those Monday jitters!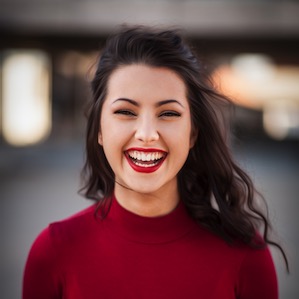 What makes you, you?
Are you passionate about coming up with innovative solutions? Do you want to make the world a bit easier to manage? We're looking for fellow pioneers who are firm believers in the endless possibilities of digitalization, who love the space where e-commerce meets fintech, and who want to even the playing field between commerce and "civilians".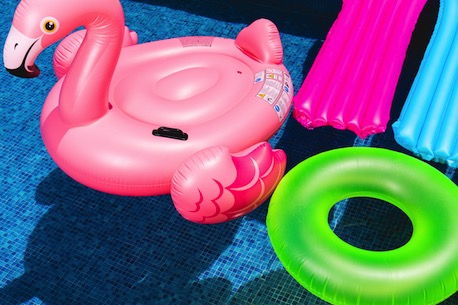 Working life
Join an adventurous team with loads of humor. See that picture down below? It's taken in Barcelona on our latest team building trip. Following our London trip where we got to visit the Swedish Embassy to hang with some of Europe's hottest start-ups, Barcelona was our top choice for a week filled of product development workshops and sightseeing. Teambuilding happens every 6 months and is a great way to get even closer. Want to have a say in where we go next time? Apply now.
We make each other better at what we do. That's why we only hire the best and the brightest. For you it means you'll be surrounded by people who challenge and inspire you – every day. But as important as your competencies are to us, what's even more important is your personality.
If you become a part of our close-knit family, we want you to stay a while. That's why we make sure that you get to know us, and we get to know you, before we make any offers.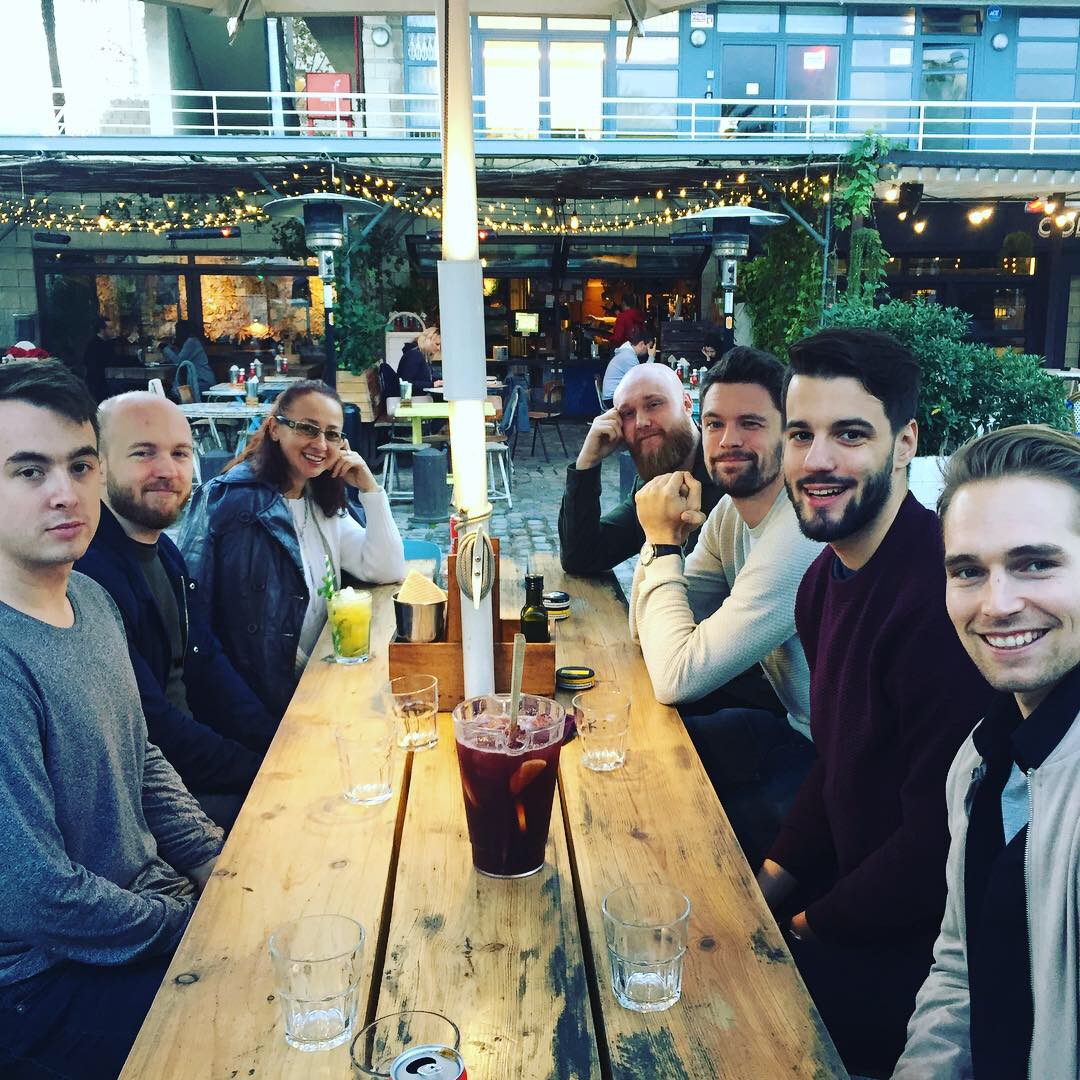 Meet the team
Hampus K - Developer First from the left Meet our newest crew member. A recent grad, Hampus is taking his first steps on his journey to become our new star backend developer.
Hampus - CTO Second from the left The brains behind our tech, backend and general perfection. In his spare time his main mission is to keep our two green plants, Ellinor and Lisa, alive and well.
Cristina - Intern Third from the left A budding digital marketer Cristina completed her internship with us in December 2018. We miss her already!
Johan - CEO First from the right Our Lawyer in Chief, No 1 super fixer and Best in Class Customer Success Manager. Johan makes sure that we have everything we need to make it to the top.
Jakub - Lead Developer Second from the right In 2018, our Lead Developer Jakub switched out Slovakia for Sweden, and Boozt for Swiftcourt. We're forever grateful.
Kristoffer - Product Manager Third from the right Front end wizz and business man all in one. Kristoffer is in charge of our product road map that makes our services even better by the day.
Richard - Developer Fourth from the right Richard takes on our front-end dev with the same dedication as he takes on the gym. And there you can find him at 05:30 am every morning.
Sofia - Growth Manager Behind the camera Sofia will find our users no matter where they are. She puts a/b-tests above all else and frowns on data-less decisions.
Not pictured, but equally important:
Stéphanie - Head of Customer Success It's hard to find a more caring person than Stéphanie. She cares about her coworkers and she cares about her users. That's what makes her so awesome at her job!
Fredrik - CFO Fredrik is best descried as our company uncle. He shows up once a week and makes sure we're fed, happy and, most importantly, on target. He's a joy spreader with an impressive nose for good business.
Mattias - DevOps Only 3 months "old" at Swiftcourt Mattias has completely overhauled our security and is turning our backend into an even more well oiled machine. His Yoda-like wisdom is something that we couldn't be without.
Alex - Fullstack Developer Alex is a guy to be reckoned with. He started at Swiftcourt as a part time junior developer alongside his studies. Recently graduated, he has now joined our team full force. We couldn't be happier!
Jimmie - Senior Backend Developer Our job ad asked for things such as "genius" , "problem solver", "knows everything about everything", "preferably sociable (if possible)". 2 weeks later Jimmie arrived. We were far from disappointed.
Harini - Fullstack Developer - Internship Harini recently moved to Sweden from India and is interning with our tech team. Not only is she a fast learner, but it's hard to find a sweeter colleague. We're so happy to have her in our team!
Nina B - Business Developer She won't always be our one and only Nina, but for the foreseeable future she will be our one and only Business Developer. Nina provides us with great analyses and insights everyday, but they're nothing against her good chat in the lunch room. Want a lunch buddy? Look no further!
Greg - Project Manager - Product & Tech Joining us from the States, Greg is not only here to support our English Speaking team but also to get all our DEV projects in order. He likes weirdly spelled words such as … SCRUM…
Psst... Do you want to hear more from the team and from our CEO Johan about what's ahead in 2019? Read more about our company wide New Year's Resolutions here
Apply now
We want to make everything easier. Even the application process. That's why we won't ask you for a personal letter or your CV. Come and see us for a coffee instead!