How a swiftcourt contract works
Smoothly secure your transactions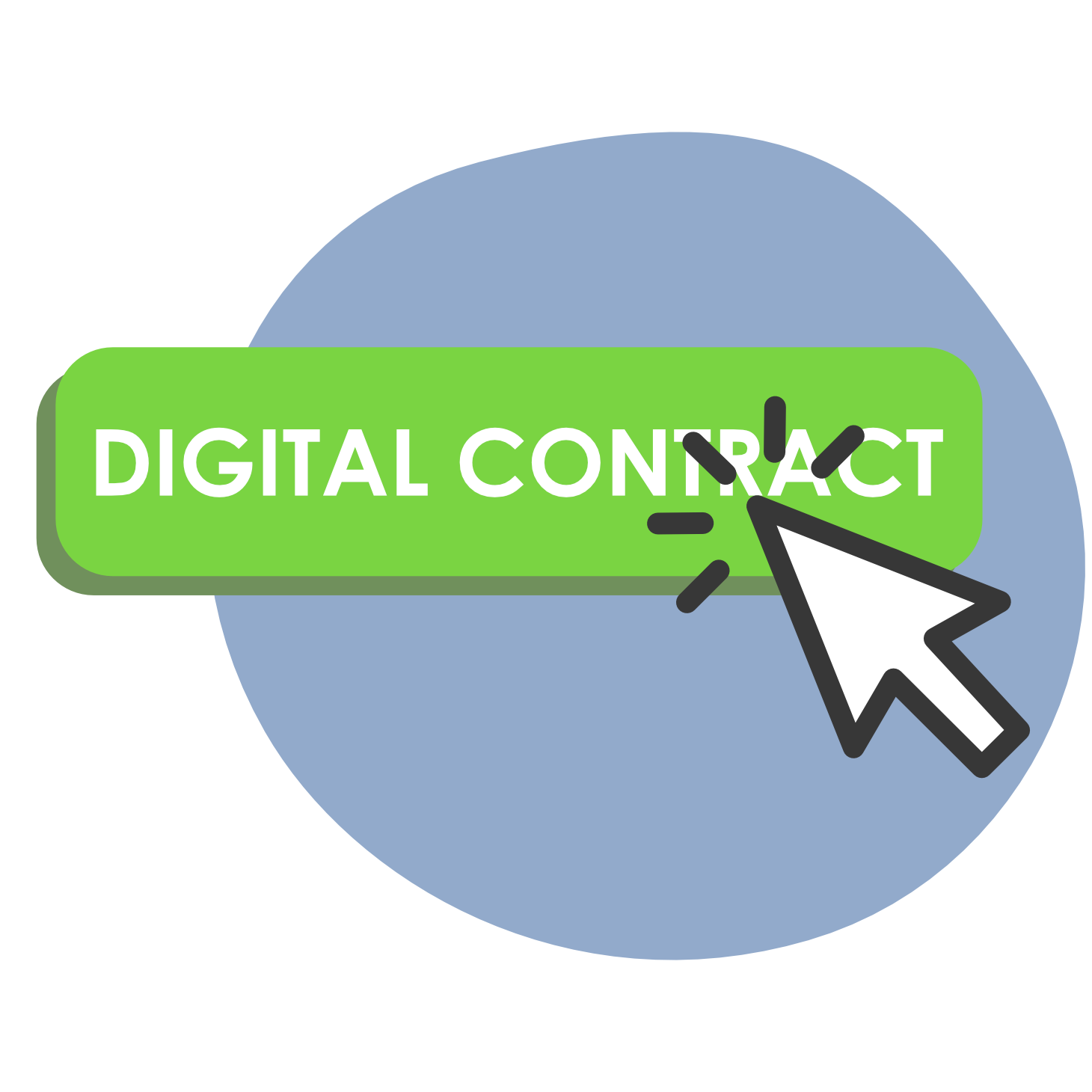 1. Initiate a contract
A Swiftcourt contract is accessed through following a link in a marketplace ad. It could be through a button in the ad, a link in the view where you create your ad, or located somewhere else depending on which one of our partner marketplaces you're visiting.
You'll land on a page where you enter your email to initiate your contract.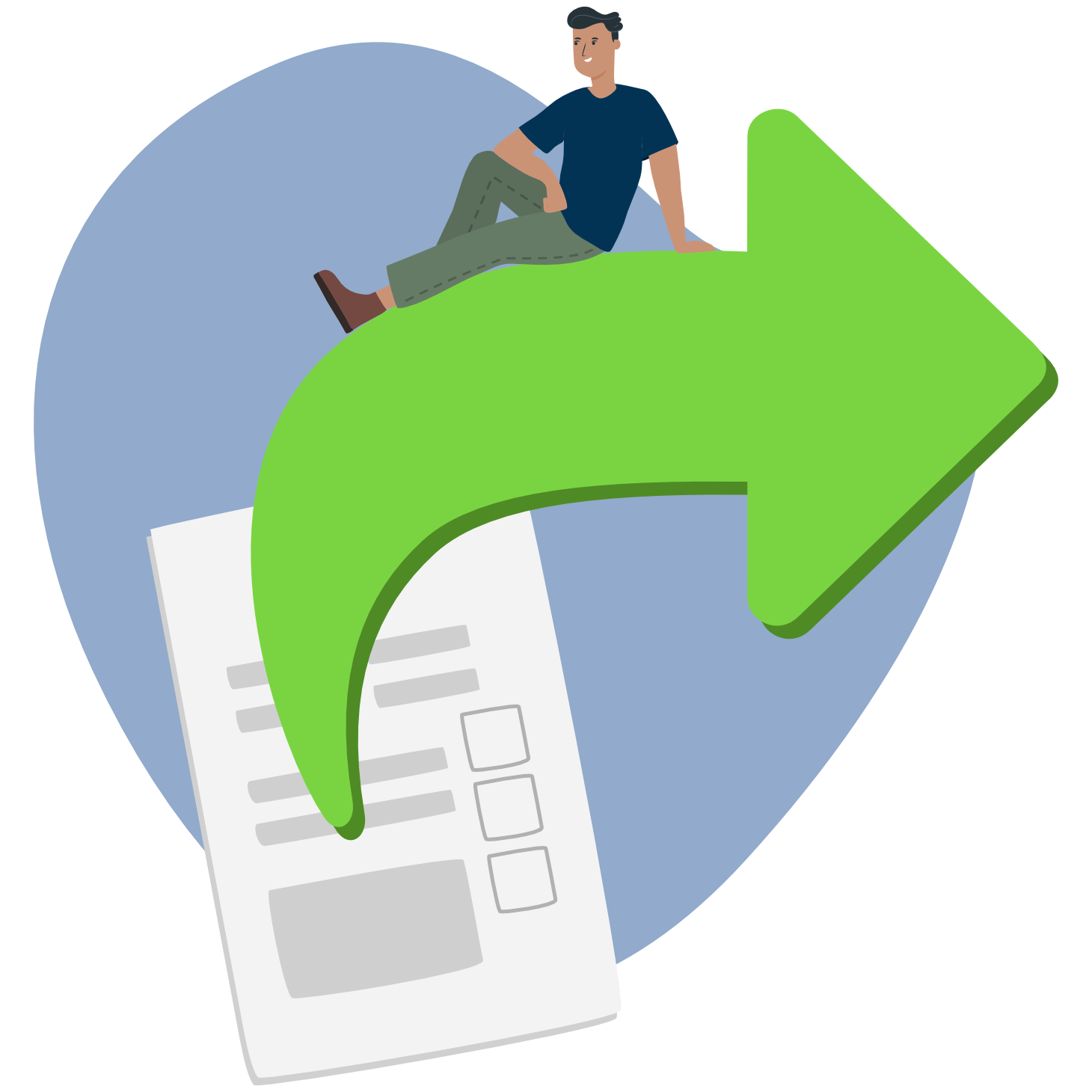 2. Share it with your counterparty
You and your counterparty will be able to coedit the contract digitally from separate devices. To share the contract, simply fill in your counterparty's contact information and click the share button in the top menu bar.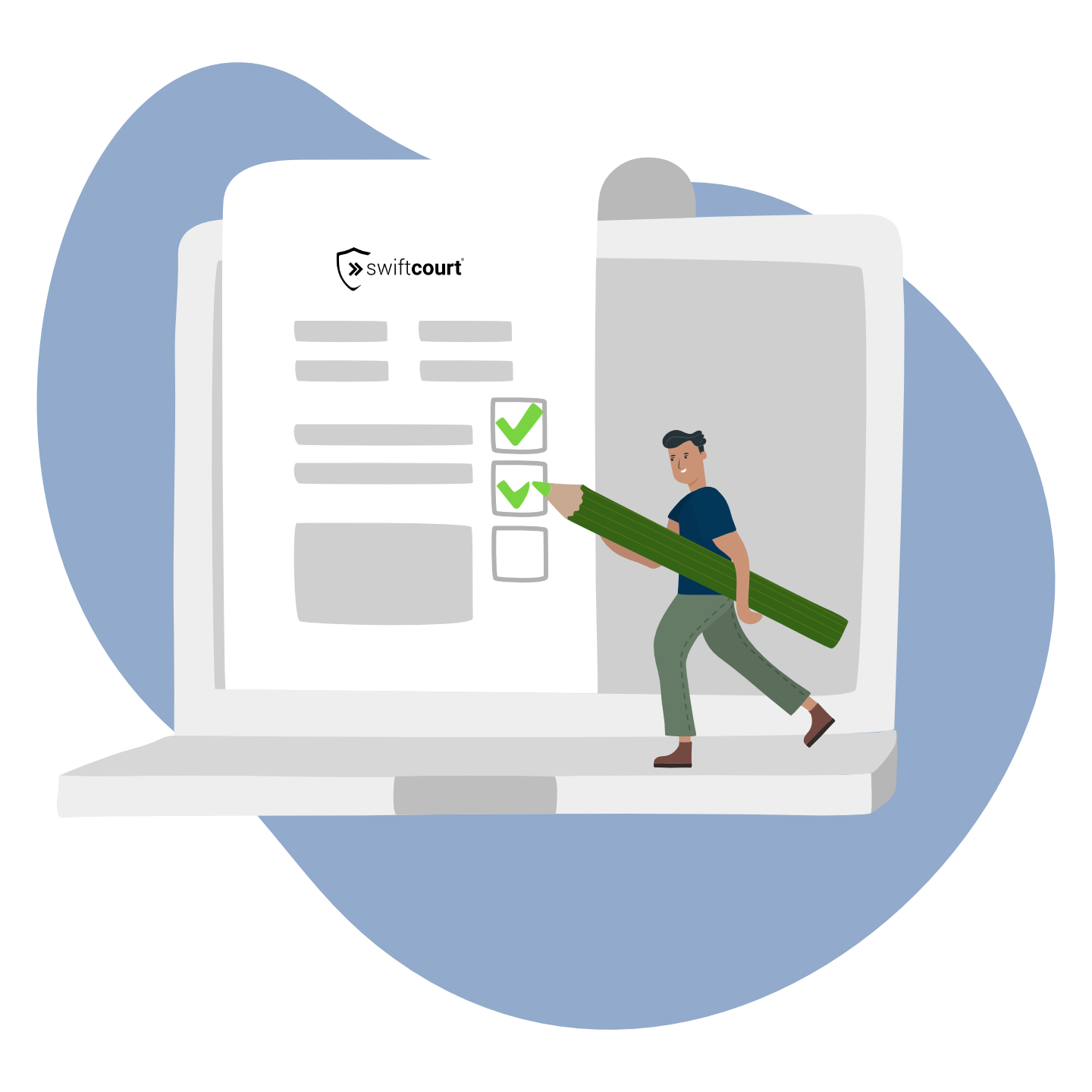 3. Fill out the fields
Depending on which contract you're using, the fields will vary. Some are required, while others are up to you to decide whether they're relevant for your transaction or not.
You can also add relevant document by attaching them to the bottom section of the contract.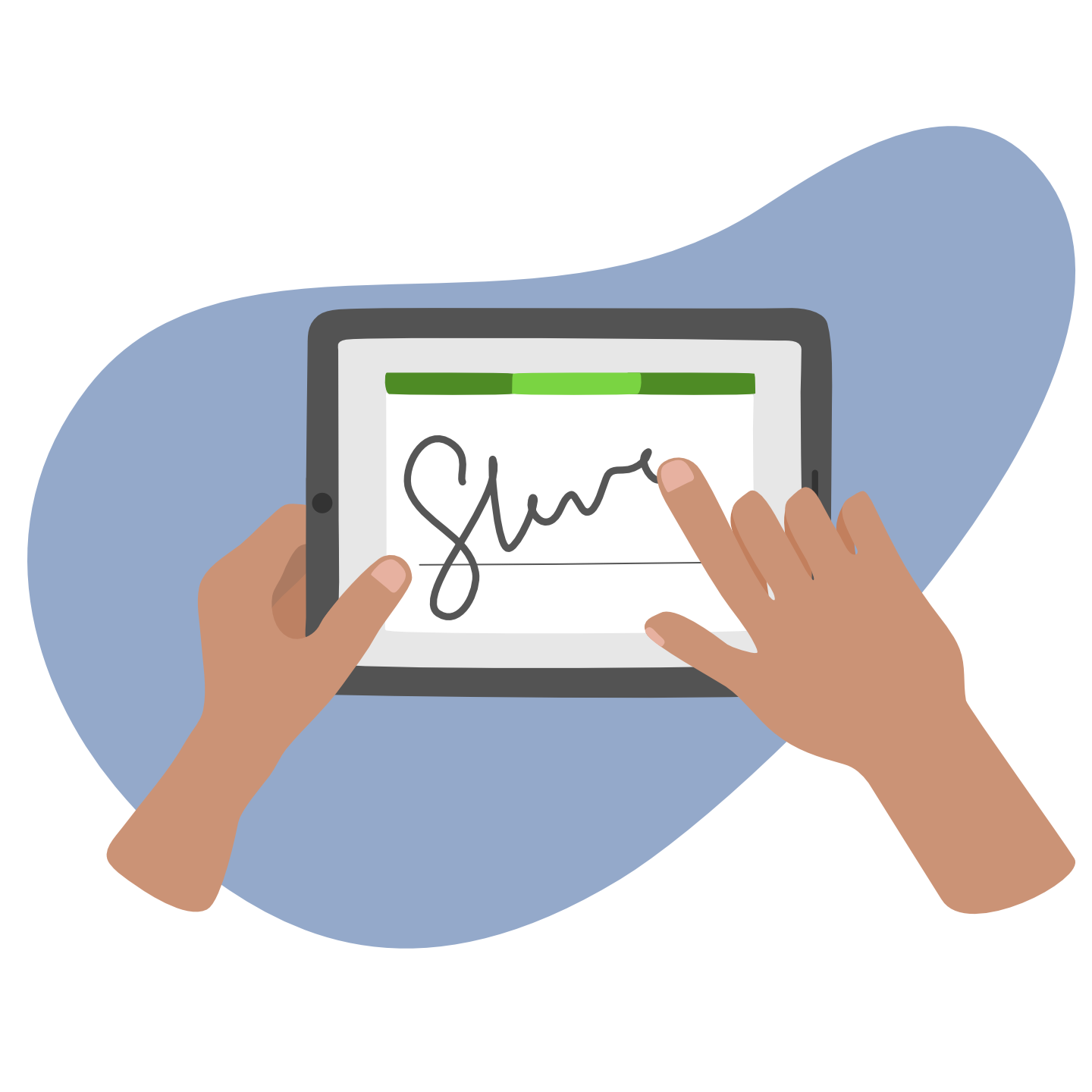 4. Sign digitally
To sign the contract, you verify the phone number you've entered in your contract and draw an E-signature.
Should your counterparty make any changes to the contract after you've signed it, your signature will be removed and you'll get a notification urging you to overview the changes and re-sign.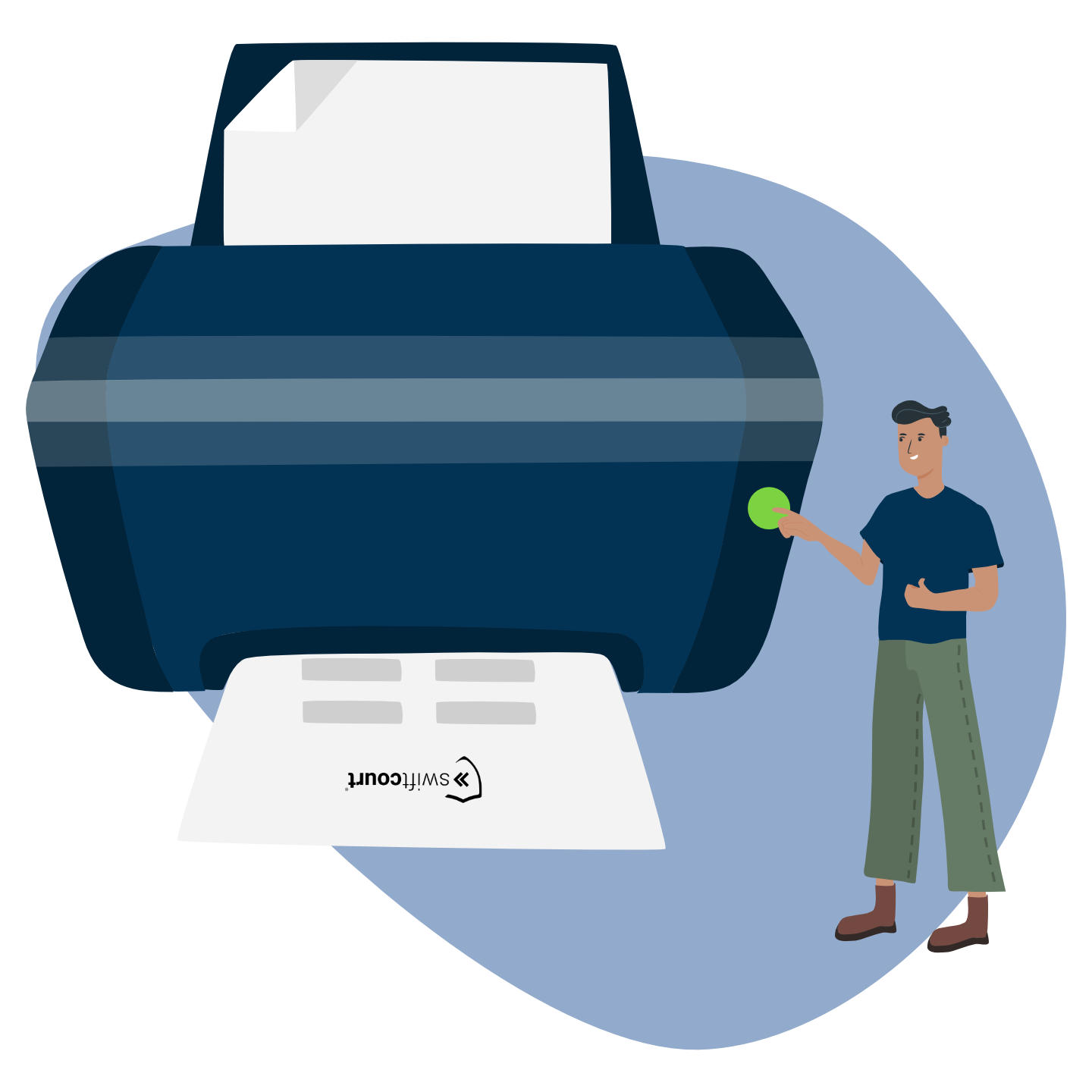 5. Print, frame and hang it above your bed
That's really it! Once both parties have signed the contract, no further changes can be made to it.
We will store your contract on our servers where you can access it for 2 years, but the printable PDF we additionally send you will, of course, last forever!
Should anything go wrong with your transaction or you have a disagreement with your counterparty, you can always turn to us for advice on how best to proceed. To do so, click the start complaint button in your contract or contact us at support@swiftcourt.com.
Currently available in Ireland

Car Sales Agreement
6 EUR
Quality assured template for used cars.

Tenancy Agreement
6 EUR
Quality assured template for residential lease.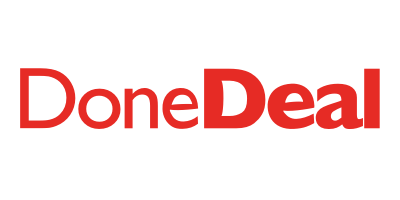 Secure Digital Payments
Buy or sell your car safely and securely together with us and Donedeal.ie.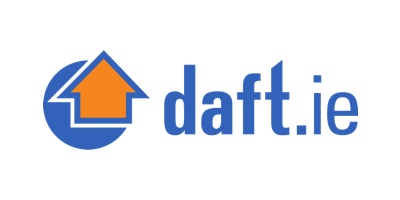 Residential Letting Agreement
Let or rent your property safely and securely together with us and Daft.ie.