How to use your Residential Letting Contract
Rent and let safely on Daft.ie
Here's how it works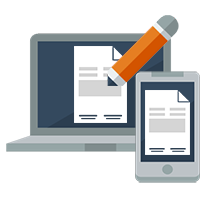 1. Create
Edit your Letting Agreement on your computer, mobile or tablet. The agreement is drafted by a qualified solicitor specialised in landlord and tenancy issues, and is legally binding once signed.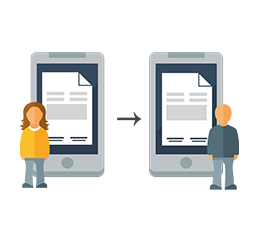 2. Share
Share your letting agreement with your tenant whenever you want. Once the agreement is shared you will both be able to edit it until you are happy with the terms.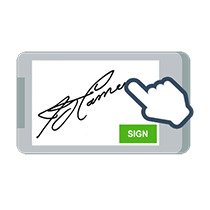 3. Sign
Sign the agreement with digital e-signing for increased security. You'll get a copy of the agreement sent to your email straight away. The original will be stored online - so that you always know where to find it.
A Smart Residential Letting Agreement
Are you wondering why daft.ie has partnered up with us at Swiftcourt to offer you a digital residential letting agreement? It's simply because it's a lot easier and safer for you! Our dedicated team will help you through the process of filling out and signing the agreement, and in any event something goes wrong during the tenancy.
NB! You can of course print the letting agreement once it has been signed by both parties.
Safe and Secure

Legally Bindning

Our residential letting agreement is drafted by a qualified solicitor specialising in leasehold law, and is legally binding once signed by both parties.

Secure E-signing

Our digital signatures are legally binding and more secure than a traditional signature without witnesses.

Secure Cloud Storage

Swiftcourt stores your letting agreement and ensures that it is not altered after it has been signed. It's always available across devices.
Smooth and easy

Available On-The-Go

Create, edit and sign your letting agreement wherever you are, whenever you want. Sign it at home, or together with your counterparty.

Attachments

Attach any additional pictures or documentation straight to the agreement. All attachments will receive a time stamp.
Help when you need it

Support

Use our live chat to get help filling out the contract.

Mediation

Swiftcourt's mediation is here to help you if you and your counterparty do not agree on any issues regarding the tenancy.
Read more

Residential Tenancies Board

Should you not be able to come to an agreement we will give you instructions on how to make a complaint to the Residential Tenancies Board.
Got what you need?
We hope you're feeling confident in how to use our digital letting agreement. If not, click the support button in the bottom right-hand corner and chat to one of our team members.
What's next? Head back to daft.ie to find your property or tenant!