The Successful Process to Sell a Car Privately [9 Steps]
07 February 2022
Reading time: 5 min
Selling a used car can be an overwhelming process. There are so many steps involved and it's easy to get lost along the way.
You can't just post an ad online and hope that some buyer will come knocking on your door.
There's a lot more that goes into car sales than meets the eye - luckily, we have put together this guide on how to sell a car privately in which we'll help you answer the following topics:
Follow through this step-by-step guide. We give you all of the information that you need in order to successfully sell your car quickly and efficiently.
Where do I want to sell my car?
The quickest way to sell a used car is to go to a car dealership.
Usually, car dealerships buy used cars from the general public to save money and sell for a higher value.
Local dealers usually give you a trade in value which is based on the valuation of your vehicle when you opt for a trade in.
However, you will not get a fair asking price there. They will give you a lower price because they want to resell cars for more money.
In order to get the best price for your car, we recommend that you sell your car privately, by posting an ad on an online marketplace.
You can simply post your listing in Facebook's marketplace, third party sites, or use the most common marketplace to buy and sell cars in your country.
Some private party sellers consider selling their car a family member so they prevent low dealer trade ins.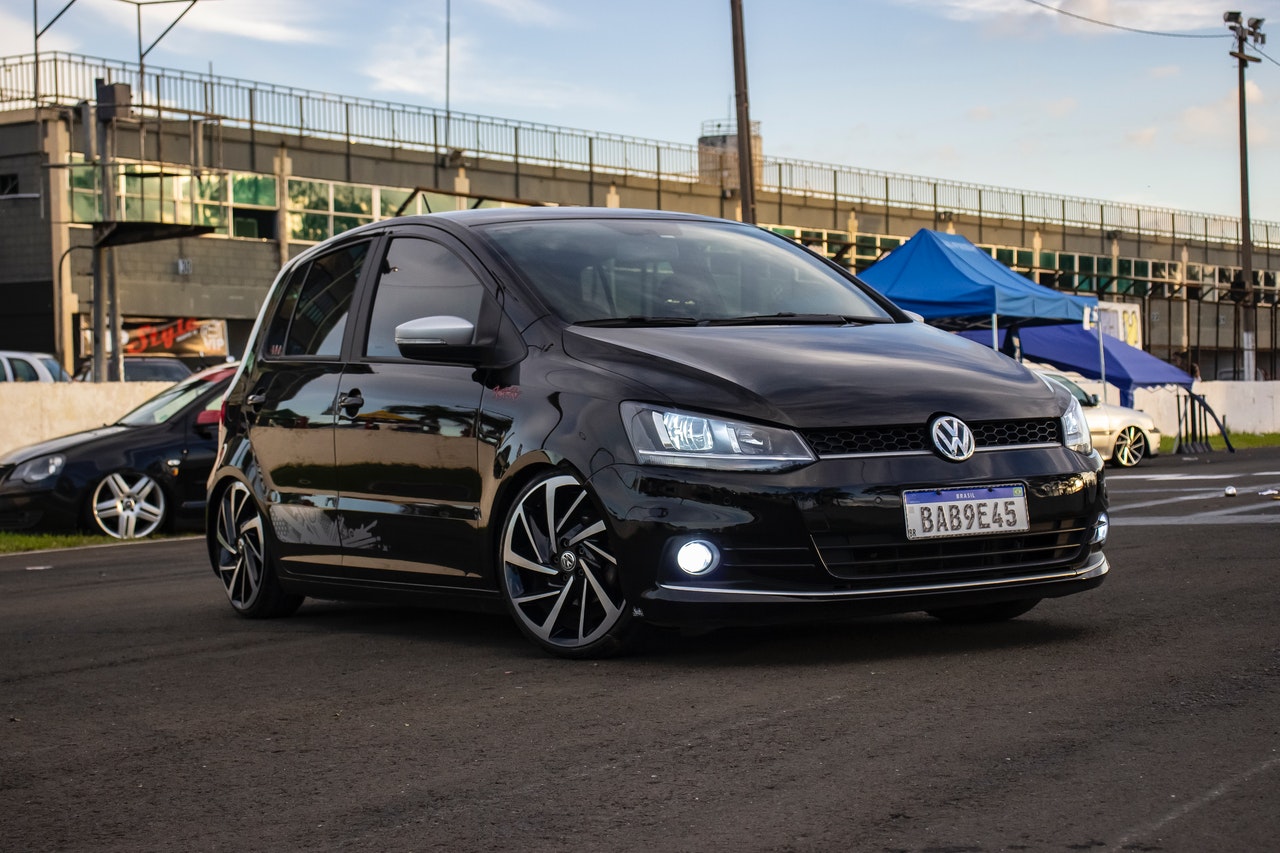 Now that we've got this part covered, let's move on to the next question.
Do I have to deregister my car before selling it?
When you sell your car privately, you don't have to deregister your car before selling it, but you can.
If you choose to deregister your car before selling it you will no longer pay taxes or car insurance.
So if you deregister your vehicle before selling it, you won't be able to test drive the vehicle with the potential buyer.
Also, when the handover is done, the private buyer will need a short-term license and place to be able to drive the car back home.
In this case, you'll need to notify the private buyer that they need to register the car immediately after the purchase.
It's best to deregister your car once the transaction is completed because the buyer would definitely want to test drive the car and deregistering it would make things more complicated for you.
Alright, now we're done with the initial questions, let's get to the actionable part of selling a car.
The Successful Process to Sell a Car Privately: 9 Steps
1. Determine the sale price
Determining the sales price is logically your first step.
In this step, you'll have to do some research online to see the average sales price of similar used vehicles near you. For example, check the price of the same model on marketplaces and compare their condition and price to your car.
As a private seller, for sure you want to sell your car at a higher sales price. But, you also need to make sure you know the condition of your used vehicle.
Is there any big issue that will affect the car price?
For example, if an old car has been sitting unused for too long without being driven – this may cause some rusting on metal parts like undercarriage or frame which can affect the selling price.
It's best to have your car checked by a qualified and certified mechanic to make sure that there are no hidden issues with your vehicle that can work against you later.
Lastly, you have to be realistic about the used vehicle price and set a reasonable asking price from your side so that it can get sold quickly in the market, otherwise, it will keep sitting there for a while.
Like another private party seller, if you're undecided on the best price to sell your car, you can rely on a vehicle valuation company such Kelly Blue Book for an expert opinion.
2. Select the marketplace
Now that you have already set a car price, it's time to decide how and where you want to sell your used vehicle.
When selecting a marketplace here is what to consider:
The popularity: Do actually people look for used cars in that marketplace?
The convenience: Does the marketplace offer additional services? Like sales agreement contract, sachet number lookup, etc.
The authority: Would you trust the marketplace to process your data and transaction?
Search for the most common, convenient, and trustworthy marketplace in your region to sell your car.
In fact, we offer motor vehicles sale agreements to sellers and buyers to make your transaction more secure.
You can use our digital contract to:
Co-edit the contract online together with the buyer
Sign digitally on your computer or phone and obtain a signing certificate
Secure your transaction with a legally binding contract
Our contracts are used by over 1 million people to legally secure their rights as buyers and sellers in the private sale of cars.
If you want to learn more about private party sale, read our detailed guide on car sales agreements and what to look up before you sign.
Right after selecting the marketplace, now it's time to create the ad, also known as, listing.
3. Create the ad
It's simple to create an ad on Facebook Marketplace or any other popular marketplace in your area.
Then you just follow the steps to complete the form with relevant details about the car and you'll have your listing ready.
This step of creating the ad will require you to:
Add contact details
Write a description of the condition of the car
Import photos of your car
So it would be handy to have good quality photos prior to creating the ad. Some people go the extra mile and hire a photographer to take the best quality photos.
It's not necessary to hire a professional photographer. But to get good photos it's important to:
Clean the car before photos are taken, so that the car gives a good impression
Take pictures in clear daylight, so that they are of good quality and it's easy to see the car
At the end your car listing would look like the following example: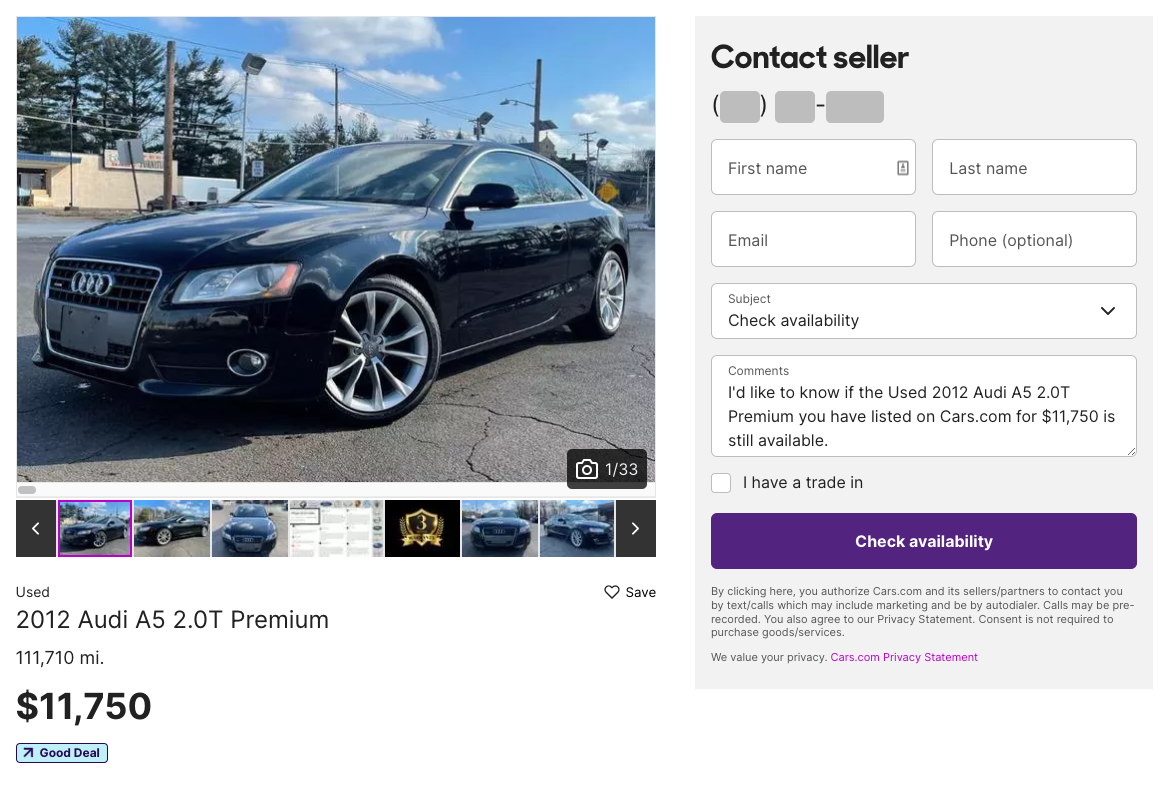 Once your ad is live, interested buyers will start reaching out to ask for more details or book a day to see the car or test-drive it.
4. Clean and prepare the car
The fourth step is pretty self-explanatory, you can't just make a bad first impression.
As you're arranging meetings with potential buyers, it's best to clean and prepare the car for selling.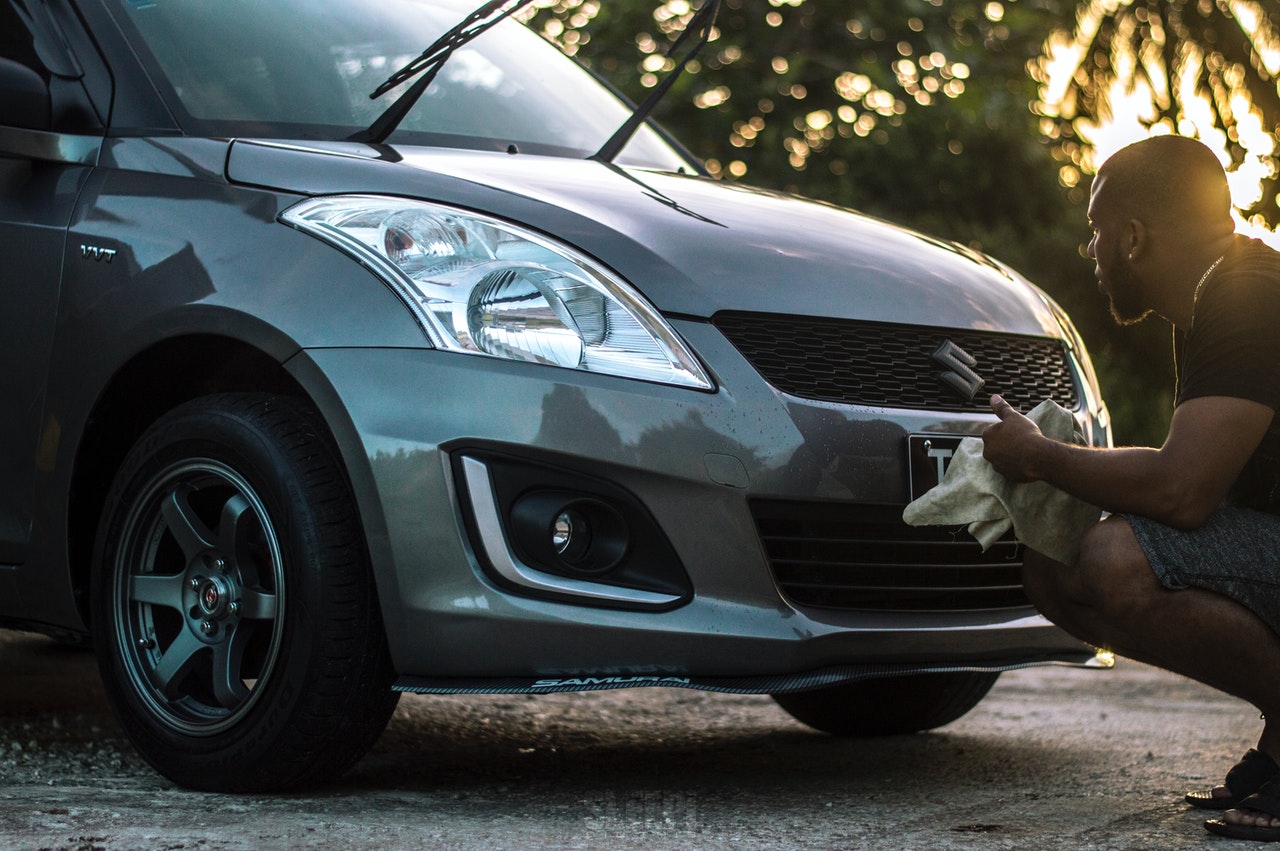 For example, if your used vehicle has been sitting unused for a while it may have some dirt and dust on the interior or exterior of the car. So make sure you give it a thorough cleaning before letting prospective buyers look at it in order to get better offers from them.
Here is a car cleaning checklist we recommend you as you're expecting visits:
Interior cleaning: Steering wheel, dashboard, carpets, seats, trunk.
Exterior cleaning: Windows, doors, body.
Wheels: Tires and rims.
Engine: Oil stains, grease, grime.
Usually, people would come individually for the first visit just to get an impression of the car and the owner, and if everything goes well later on the inspection meeting happens.
5. Schedule an inspection meeting and a test drive
An inspection meeting is when you meet with the prospective buyer to let them test out the car and ask any questions they may have.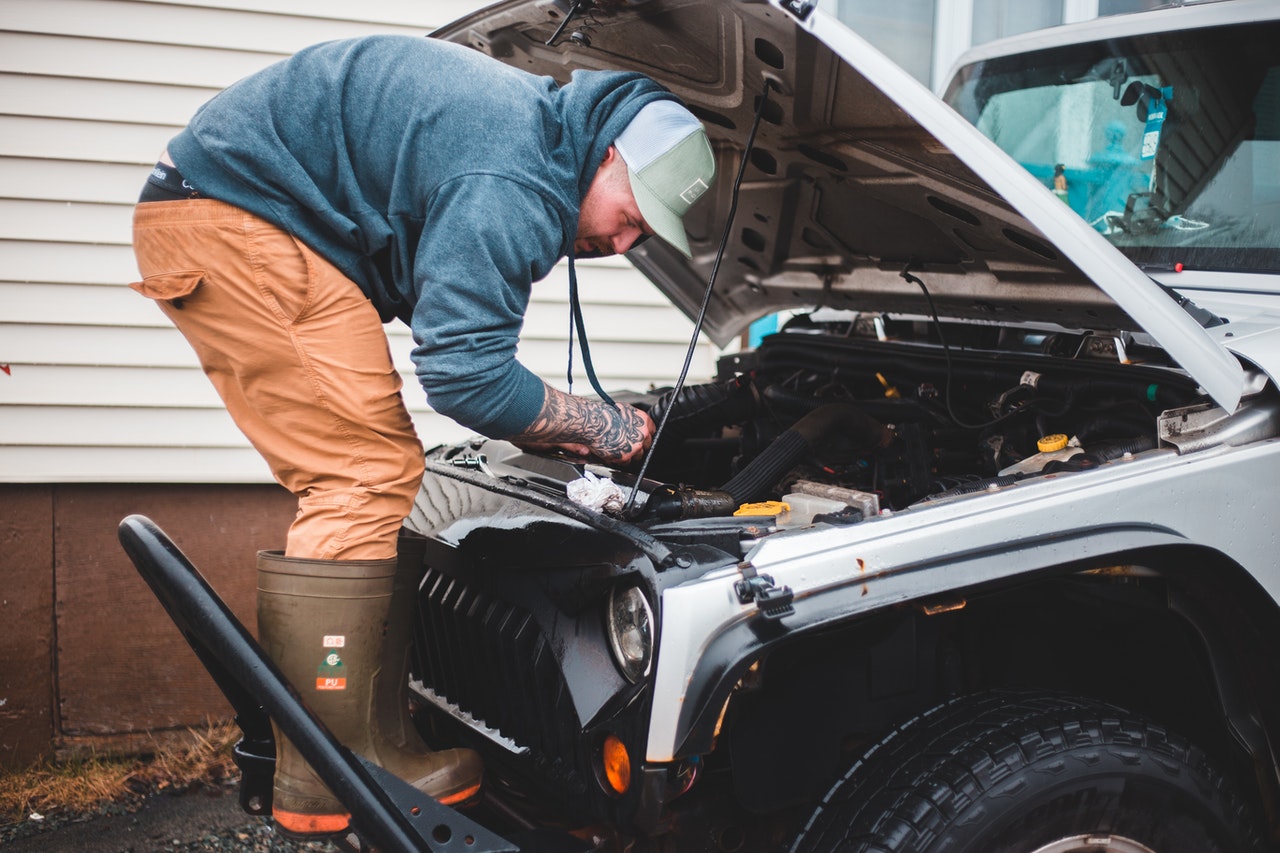 It's important that during this meeting you're able to answer all buyer's questions in detail because they might come with a mechanic to review the car's condition.
In order to make the car inspection meeting go smoothly, you need to be flexible with times your potential buyers can visit or test-drive the used vehicle.
Arrange a place for them to meet that's secure and easily accessible by everyone involved in this used car sale.
For instance, a lot of private party sellers prefer to meet in a shopping mall parking lot as it's a safe location usually.
It's best to provide also:
Vehicle history reports
Maintenance records alongside the inspection and test drive.
If everything goes smoothly, they might want to test-drive it for a longer period of time before making an offer on buying your car.
Take precautions with anyone who offers to buy your car sight unseen, it's usually connected to shady behavior.
The inspection step is an opportunity for you to screen potential buyers. So don't sleep on it.
6. Negotiate and close the deal
This car selling guide would be incomplete if we didn't mention the negotiation part.
Basically, this step is where you and your interested customer discuss a price for the used vehicle under certain terms and conditions to make sure everything benefits both parties involved in the transaction.
In order to get a good offer, share honestly the perks of owning the car and be open to sharing the defects if it has any.
If the prospective buyers would sense that you're hiding something, they might get skeptical and keep pushing the price low as they're expecting some trouble.
But if the communication is clear and honest, the potential buyers would appreciate that and the bargain would be fair to both parties.
When you sell your car, you're legally obliged to disclose any faults that you are aware of.
In the end, it's best for both parties to settle on an amount that satisfies everyone.
7. Create a car sale contract
Once you and the potential buyer seem to be on board with the price, it's time for creating a car sales contract.
If you're selling your car through Mobile.de, you can use our car sale contract for free and it's easy to fill out.
You can even create and prepare the contract in advance, and then just share it with the buyer once you've found one.
Our digital contract documents the details of the sale and avoids future disagreements caused by misunderstandings or manipulation.
If you're selling your car, you can also still use Swiftcourt's contract to make your transaction safe.
If you have the option of using an escrow service make sure to use it to add a layer of security to your sales transaction.
Escrow service is mainly using a third party, which holds the money or funds before they are transferred from the buyer to seller.
The third-party escrow service holds the funds until both parties have fulfilled their contractual requirements.
Sometimes you'll need to pay an extra fee for the escrow service, and it's definitely worth it.
8. Deliver the related documents
When you and your buyer agree to sign the contract, it's best to deliver all important documents.
To make it easier for you, here is a list of the documents to deliver when selling a used vehicle:
Vehicle history report
Maintenance records
Remaining warranty documentation
Odometer disclosure
Bill of Sale
Regarding the motor vehicle registry, it's best to deregister your vehicle after inspecting and testing. This way potential buyers can still take it for a ride before making the decision.
Once the car buyer made the purchase decision, you can process the title transfer, license plate, and vehicle's title.
That's when you transfer ownership.
Only to a serious buyer so you avoid doing all the paperwork for the wrong buyer that might change their mind at the last step of the car sale.
NOTE: These documents vary from one country to another, please review this with your local authorities.
When using Swiftcourt's contracts you can upload the essential documents to your contract.
9. Deregister your car
As I mentioned at the start of the article, you should consider registering your car after the sale so you can arrange the test drive comfortably.
For your protection, you should make sure your insurance coverage extends to other drivers and mention over the phone that you'll need to see the potential buyer's driver's license before handing over your keys.
Congratulations! Now that you've signed the car sale contract, deregistered your vehicle, and received your money, the transaction is complete.
8 Things to Watch out For When Selling a Used Car
When selling the vehicle privately, here is a list of things to watch for:
Screen callers thoroughly to avoid non-serious buyers
Take Precautions with the test drive
Include any issues that have been identified during these checks in the sale contract
Ensure a safe transaction
Avoid cash payment
Fill out the contract thoroughly
Maintain a paper trail and contract
Cancel your insurance if it is not expired already
Conclusion
To summarize, car sales can be challenging because it involves a lot of details and steps. We've covered them up in this guide that we hope you find helpful.
Use this guide as a starting point or as a car selling checklist. Follow all steps along and if you face any difficulties, get in touch with us and we'll happily guide you.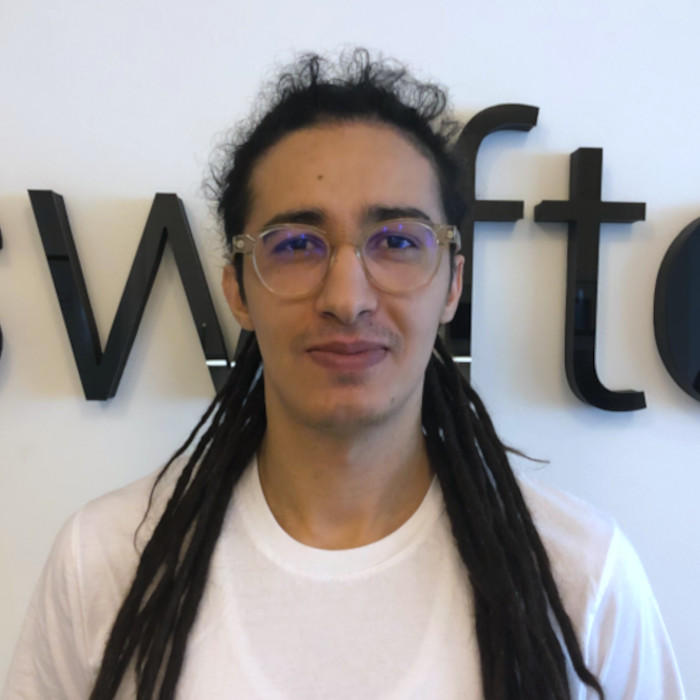 Published by
Akram Krayem