13 Useful Tips on Buying Used Cars [Checklist Included]
15 February 2022
Reading time: 5 min
Buying a used car can be an exciting experience but also very nerve-wracking at times as well.
There are many considerations to be made before taking the plunge and handing over your cash. From finding "The One", to the inspection, all the way to making the transaction.
To help make your purchase of a used car goes smooth and without any unpleasant surprises, we have compiled the most important 13 tips you must pay attention to.
The article also includes a downloadable checklist to make sure you don't forget any detail during the searching, inspecting, and purchasing process.
Let's get to it.
13 Actionable Tips on Buying a Used Car
1. Think about what you need
The first step when buying a used car is to think about the things you need your vehicle to do in order of importance.
This would seem like a no-brainer thing, but during the search process, many buyers get tempted and opt-in for a more expensive car with options that they didn't need in the first place.
Doing so will help you narrow down which models are right for you, and how much money it makes sense to spend on them.
If you're traveling long distances frequently or have many people in your family, you might want to consider getting an SUV.
If your priority is on fuel efficiency, riding comfort, or safety, you should opt for a car with these features in mind.
For example, if you have kids and you care about safety, a Volvo SUV would be a great match. However, if you're looking for something to get you to work and back home, a Volkswagen Polo would do the job.
The same goes if you need the ability to carry heavy stuff around (for example, by having spacious trunk space). So write down all of your needs and prioritize them.
This is the first and most important step if you want to avoid getting caught up in buying a car that doesn't suit your needs or budget.
2. How much can you afford?
The next tip is to determine the amount of money you can afford.
The amount you can afford is important because it will narrow down the list of cars you can consider.
For example, if your budget is $8000, then all models in this price range are fair game.
So, try not to get carried away by the online ads or used car dealerships offering awesome financing deals with low-interest rates.
For better financial stability, stick to your budget and work around with what you have and try to negotiate a fair price for a used car.
If a car you like is slightly more expensive than your budget, you can negotiate with the seller and try to crank up a deal that satisfies both parties.
Pro tip: Expect some additional fees that might add up. So it's best to have a little extra for insurance, car registration, etc.
This takes us to our third tip.
3. Add up all costs
The next step is to add up all the costs you have to pay in order for your car purchase to go smoothly.
These would include:
Registration fees
Transfer taxes
Other charges that will need to be paid at a notary office or local authorities
Calculate this list and know how much money you're willing to pay upfront in full, or if you'll need financing.
4. Decide to buy from a dealership or private party
There are many places where one can buy a used car.
Everything from classic dealerships, marketplaces, to small shops or even other individuals are options.
However, not all of them should be considered equally when deciding where to buy your vehicle.
With most dealerships, you're limited to the pre-owned vehicles they have on their lots.
A dealership might offer warranty services while buying privately can be cheaper and you can hunt for a good deal.
It's possible to find a great deal and save money when buying privately but there are risks involved with doing so.
To learn more on how to make your purchase safe, read our guide on vehicle purchase agreement.
The most popular used car selling marketplace is mobile.de, in which you can find offers from private sellers or used cars dealerships.
5. Build a target list of used vehicles
A target list is basically a list of vehicles that you like and which match your budget, together with the seller's contact details.
For instance, if you're using a marketplace to browse and search for your next car, bookmark all relevant ads.
Use the list to compare the different available options and easily get in touch with the owner.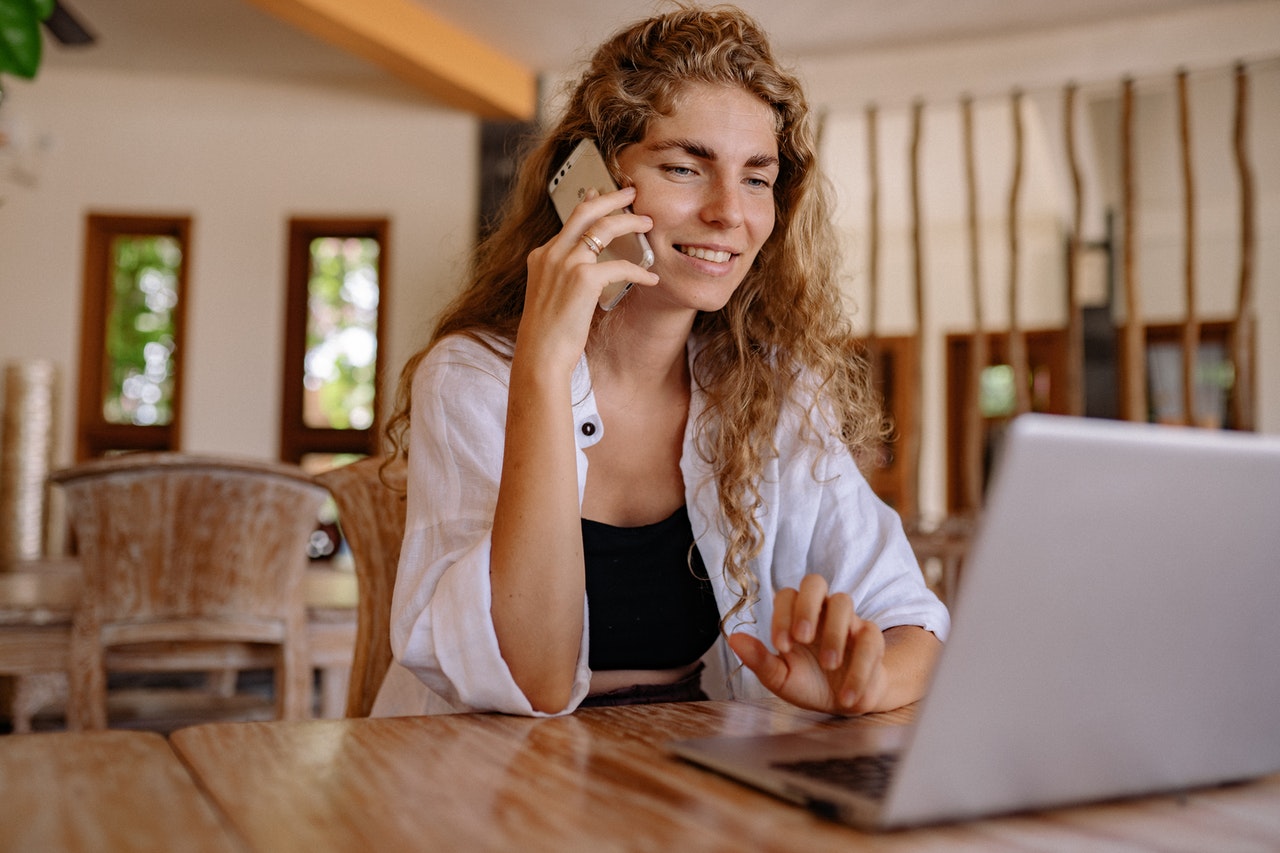 This will help you find a car quickly when it comes time for purchase and avoid unnecessary distractions from other cars that might not be worth your efforts.
By having the contact details of the seller in your list as well, it will be easier for you to reach out to the seller and arrange a meeting to inspect the car or test-drive it.
Pro tip: Keep your target list up-to-date by regularly watching the ads on the marketplace, comparing, and deleting the irrelevant ones.
6. Check and compare prices
When you have created your target list of cars to buy from a marketplace or private seller, you can start seeing how much they are being sold for by checking similar cars' prices.
The objective of this tip is to shortlist your target list.
When you have your target list, compare:
The prices of each car in it
Car prices side by side
Models and years
The mileage
The condition
Options
Based on the above list, keep eliminating used cars so by the end you have a shortlist of 2-4 cars that you can inspect and test-drive.
Also, keep in mind that the price is often negotiable!
When you find a car in good shape, matching your preferences and budget, always negotiate.
This way, it's possible to get an even better deal for yourself!
7. Locate used cars for sale in your area
To cut down the costs of traveling for inspection visits, it is worth it to find multiple cars for sale in your current area.
You can search online, or ask friends and family whether they know any cars that are up for sale.
Who knows! Maybe you'll stumble on a trustworthy neighbor who's selling his car and you end up making a worry-free transaction.
But other than connections, there is another method to find a used car for sale in your area.
For example, if you want to buy a used car in Ireland you can use the filters on the marketplace website to filter only the offers that are available in your area: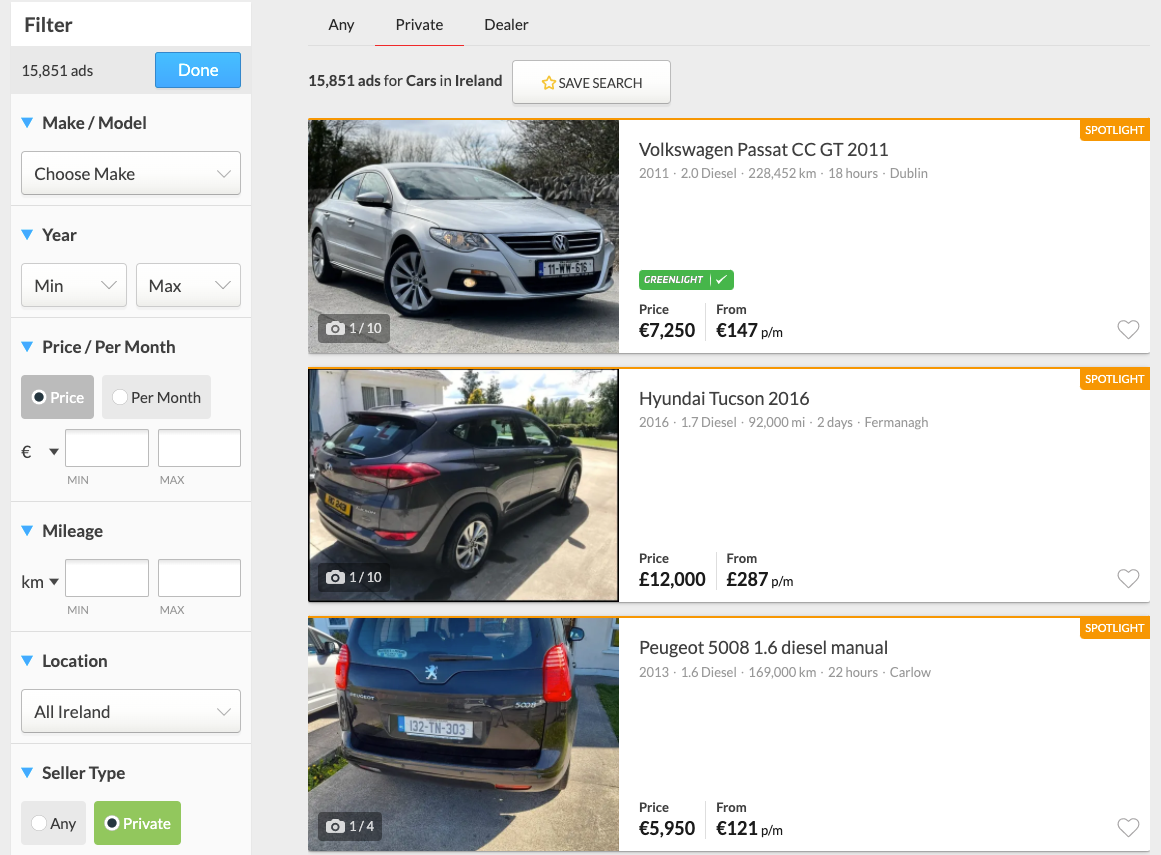 8. Check the vehicle history report
After finding a car for sale that matches your preferences, the next step is to check its history report.
Checking vehicle history reports is essential if you're buying a used vehicle because of the potential risks involved with private sales.
Here is a list of reasons why you should ask for the vehicle report history:
Avoid costly mistakes in used car purchases
Make sure the vehicle is not reported as stolen
Check for previous accidents and repairs
Find out if the vehicle was ever declared a "total loss" by an insurance company
Get peace of mind by avoiding hidden car issues
In fact, it has become increasingly more common for criminals to buy cars and sell them without having changed their status as stolen vehicles in police databases.
The importance of checking through this Vehicle History Report cannot be stressed enough when looking into used car purchases made outside official dealerships - even if they are cheap or come at no cost whatsoever!
If you don't do so before purchase then there might be some unpleasant surprises waiting down the line.
Ask for the vehicle history report and maintenance records even before going for the car inspection or test drive. You can do so online by verifying the car's vehicle identification number (VIN).
The vehicle history report includes data on:
Accident history
Other damage
Title history / Title status
Previous owners
Mileage
Service records / Maintenance history
Recalls
Worst case scenario, you don't want to travel 100km to inspect a car and later on find out it's been stolen. It's worth it to collect some information on the previous owners.
Private party sellers can get sketchy sometimes, so it's best to initiate a phone call and ask general questions to get to know the seller and his/her motives.
Used car inspection is done both on the car and the seller, don't just limit it to the used car.
9. Have the car inspected by a mechanic
Once you have found the car that matches your preferences in terms of model, age, mileage, and condition - it's time to get a pre purchase inspection done.
There's definitely a correlation between a car's mileage and age. An old car is expected to have higher mileage, so take that into consideration.
Since this is one major investment, make sure you do not skip on having the car inspected by an independent mechanic before buying it.
This way, you can avoid any unpleasant surprises after the purchase like engine problems or rust damage.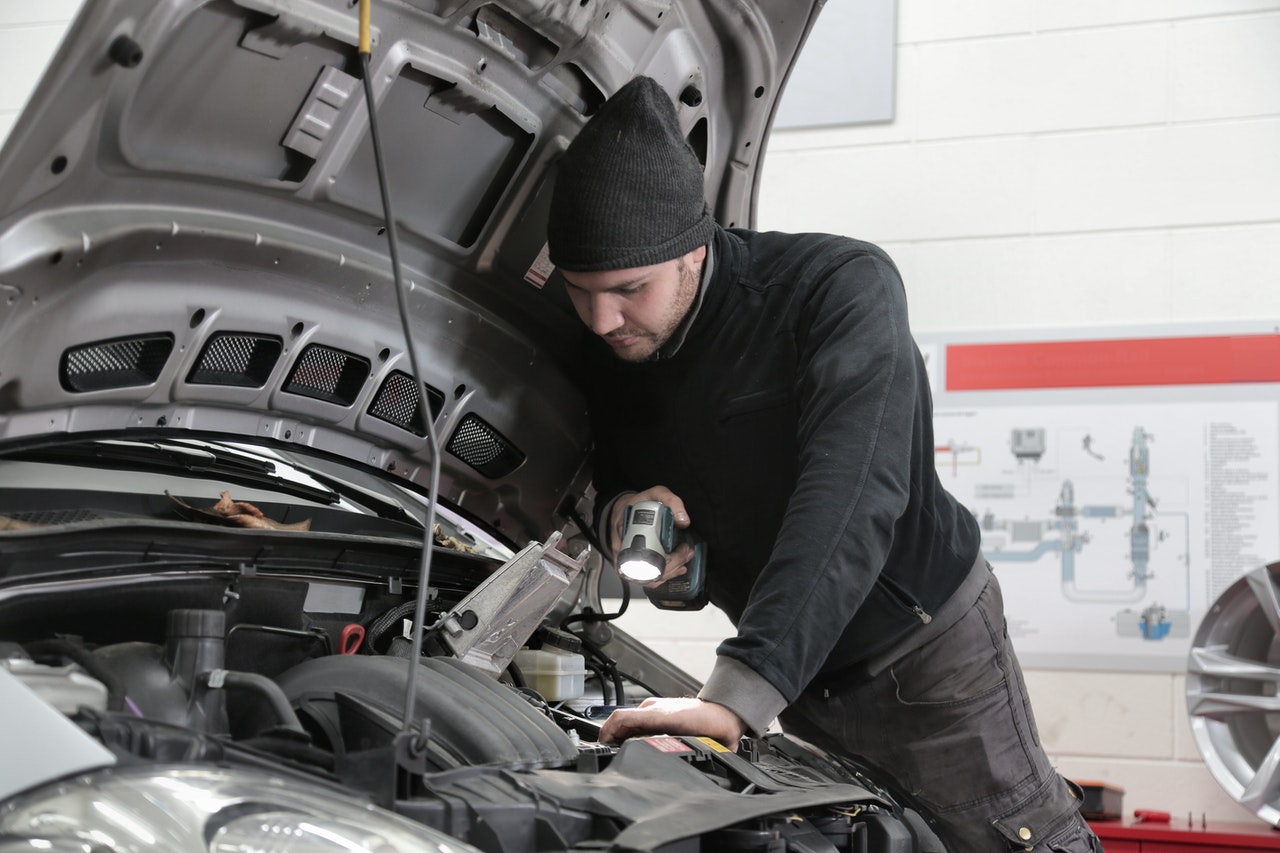 Some mechanics are specialized in a specific car brand, so make sure you hire one that's familiar with the same brand of the used car you're interested in.
Do not inspect the car yourself unless you're a car mechanic.
Even though we're providing you with a used car inspection checklist, we still recommend hiring a mechanic.
Hiring an independent mechanic will also give you peace of mind knowing that if something were to go wrong with the vehicle then there is someone who knows how to fix it at hand.
Spending extra money on hiring a mechanic for a couple of hours is definitely worth it.
Even though they might be expensive (around $150-$300), inspections are usually well worth the money because some used cars come with hidden issues which may lead to very high costs.
Once you made sure the used car is mechanically sound, you can take it for a spin.
If you're buying an electric second hand car, it's best to find a mechanic who's specialized in e-vehicles.
Because in this case, dripping oil wouldn't be a concern, however the battery health will be.
10. Test-drive the car
After the inspection, it's time for you to test drive the car.
Test-driving works as a great way to determine whether or not there is actually something wrong with the car that wasn't caught by the mechanic.
Don't be afraid to ask the seller for a test drive even if you know there is nothing wrong with the car - just do it! Just double-check the car's condition.
By the way most dealerships allow you to take the car for a test driving or a ride to your trusted mechanic.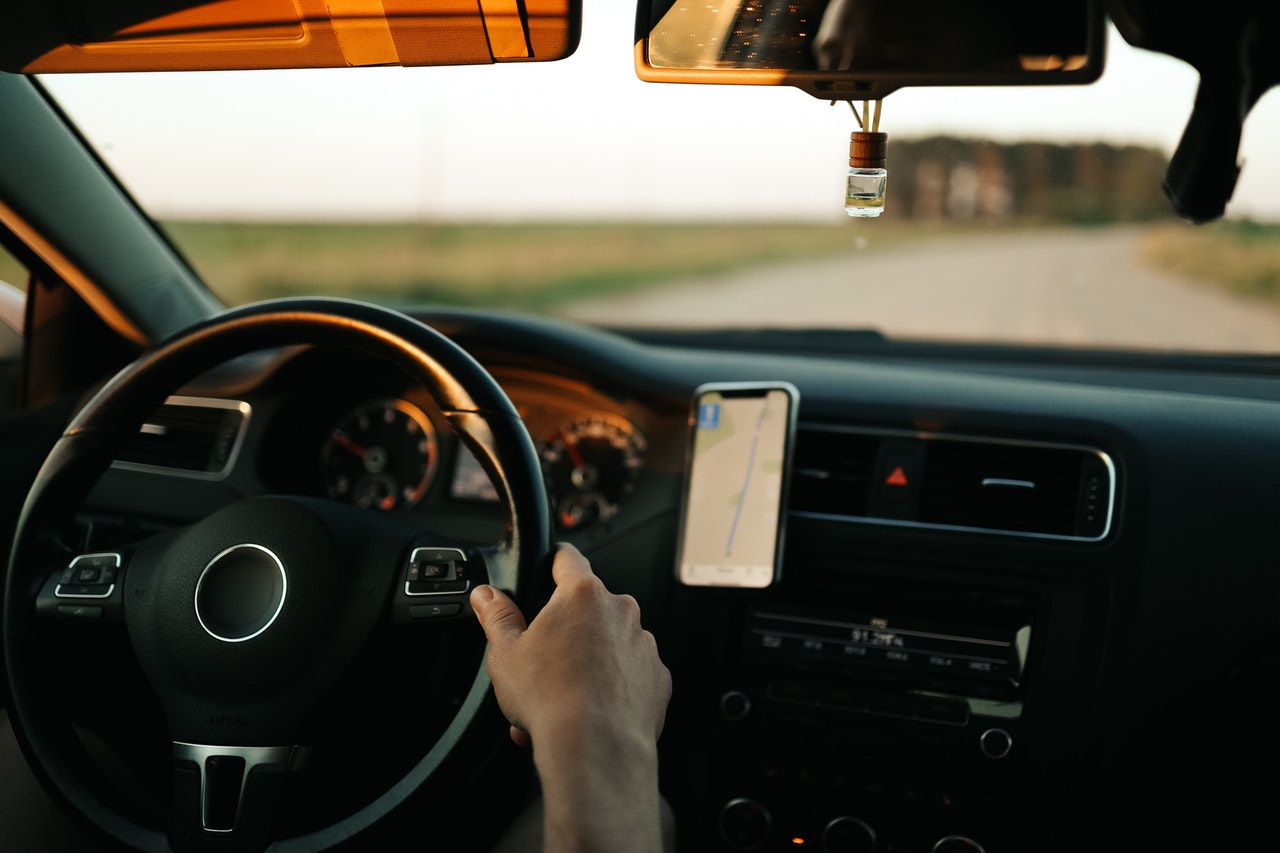 Sitting behind the steering wheel, you can get an idea of how well the vehicle drives and check all its functions before making a purchase.
It's important to test drive the car on the highway and inside the city roads, and pay attention to:
Unusual noises,
Grinding noises.
Or any red flags in general.
During this step, make sure to use all your senses. Lookout for red flags, and use your awesome smelling skills to detect burning oil smell.
Take a break while driving, pop the hood open and give it a sniff. The looks can be good, but the smell can be different.
During the test drive, check that everything works - check:
The air conditioning
Heating system
How well it drives at high speeds
The brakes
The radio & media player
Steering wheel
Etc
It's best to be in the driver's seat during the test, also worth it to be on the passenger seat if you can get your mechanic to drive it as well.
Check below our downloadable used car inspection checklist for further details.
11. Negotiate a good deal
Once you've found the right car, inspected it, and driven it - now is the time to negotiate a good deal for the best price.
When negotiating for used cars, always try to talk down prices as much as possible without sounding too suspicious of why they are selling their car so cheap.
This means you should always offer a lower price than the one being asked.
How much to negotiate for?
Based on your pricing homework, you should have a good idea of how much you're willing to pay. Begin by making an offer that is realistic but 15 to 25 percent lower than this figure.
Name your offer and wait for the response of the person you're negotiating with.
If you're buying from car dealerships, and there are no issues with the car then it's time to negotiate for additional benefits that come included - like warranties or free insurance packages.
This can save money that could go to an insurance company.
12. Avoid paying in cash
Never pay for the car in cash.
Always use bank transfers to avoid any future misunderstandings or complications.
Why?
This is simply because if something goes wrong at some point down the line, it will be more difficult to prove who owes what amount of money if you have paid for the car in cash.
But it's not all negative reasons why you should avoid cash.
There are many legitimate reasons why someone would prefer payment in cash, but if you feel like there's one shady reason - do yourself a favor and back off from the purchase to save yourself the troubles.
Pro tip: If the seller insists that you pay him/her in cash then there might be something wrong with the car and he/she does not want to leave any evidence of your transaction.
13. Go through the purchase agreement in-depth
When buying a used car, it is extremely important that you go through the vehicle purchase agreement and double-check everything.
You can even make the extra mile and consult with your lawyer to make sure everything is correct.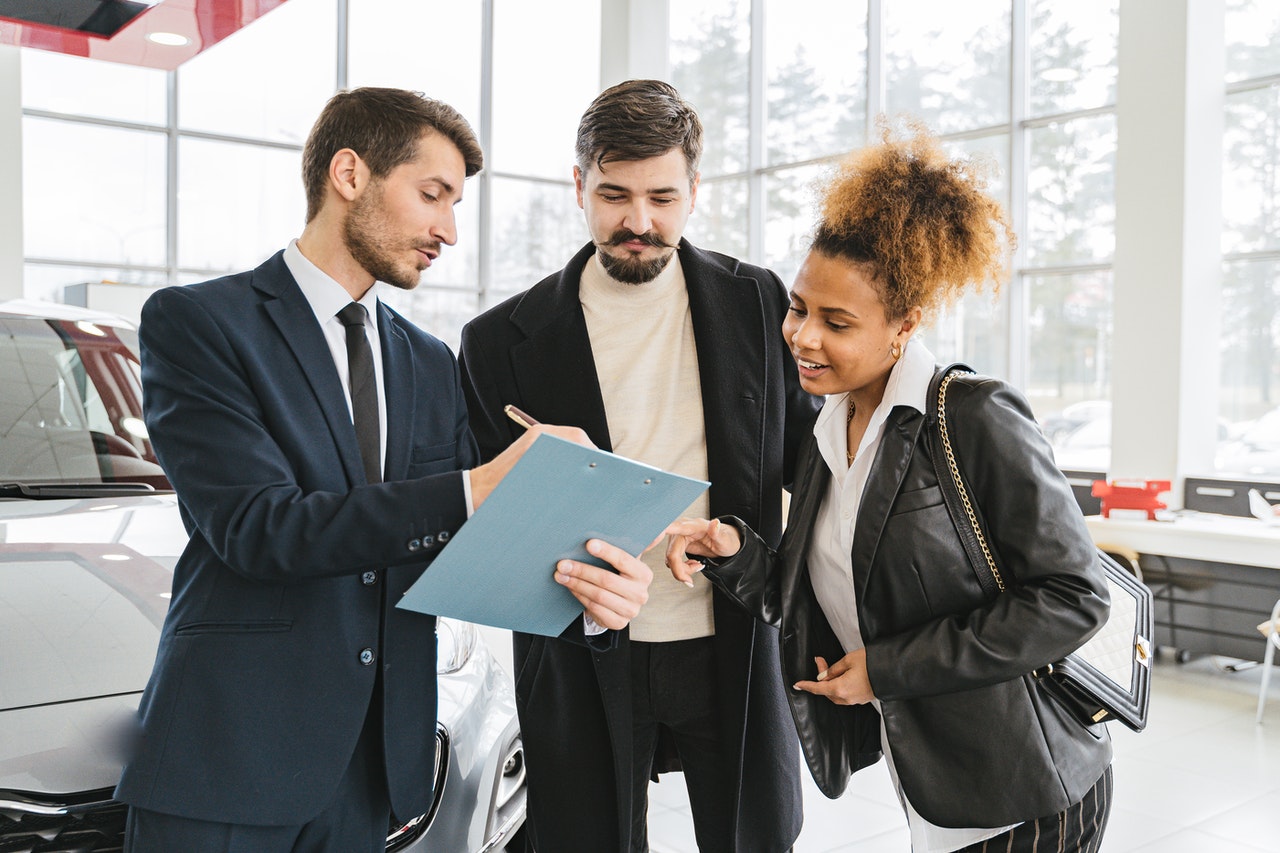 The last thing you want to happen after so many hours of work is to get ripped off by signing contracts that might not be legally binding.
To be on the safe side of the transaction, use Swiftcourt's car sale contract template which is used by over 1million people to legally secure their rights as buyers and sellers in the private sale of cars.
Sign in to create your car sale contract
Co-edit the contract online together
Sign digitally on your computer or phone and obtain a signing certificate
Buying Used Car Checklist: Finding the Right Used Car
We don't expect you to memorize all the details above by heart, we're humans and we're great at forgetting or letting information slip our minds.
But as we care about your car purchase experience, here is a downloadable PDF checklist that you can have on your phone or print and use to leave no room for error when buying a used car.
This checklist includes 83 elements and things to go through when buying a used car, including car inspection checklist.
Conclusion
We hope that you have found our tips helpful in your search for a used car. No matter what you're looking for, we suggest that you consider the tips outlined above to find your perfect car, and make a safe transaction.
With a little patience and research, buying a used car doesn't have to be difficult or stressful.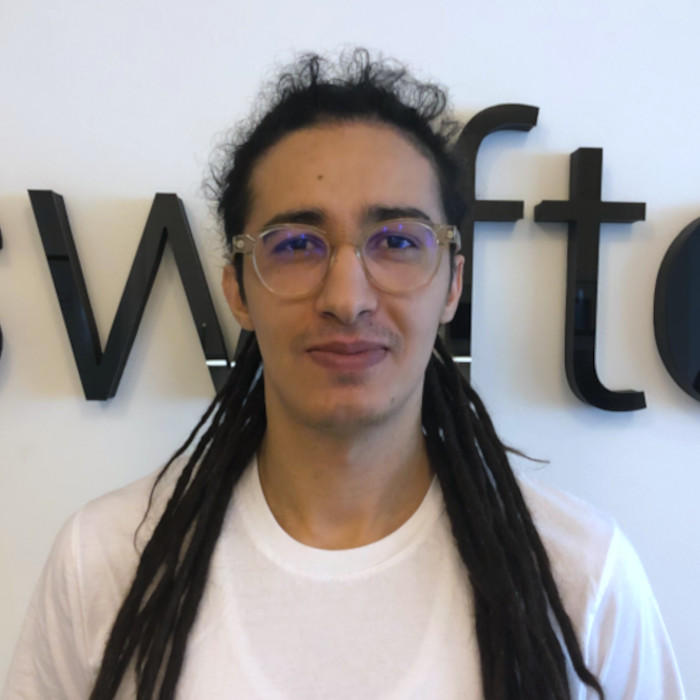 Published by
Akram Krayem